As a self-proclaimed foodie, visiting new places means trying out local cuisine and delicacies. Every trip would never be complete without exploring the food scene. In Budapest the best place to go is the Great Market Hall.
The Great Market Hall is a three tier indoor market. Located at the Pest side and few steps away from the Danube river. This market will surely impress you with all the items you will find and its grandness.
From the outside you couldn't tell it is a market because of its beautiful and distinctive architecture that features a Neogothic touch from the roof as well as the main market entrance.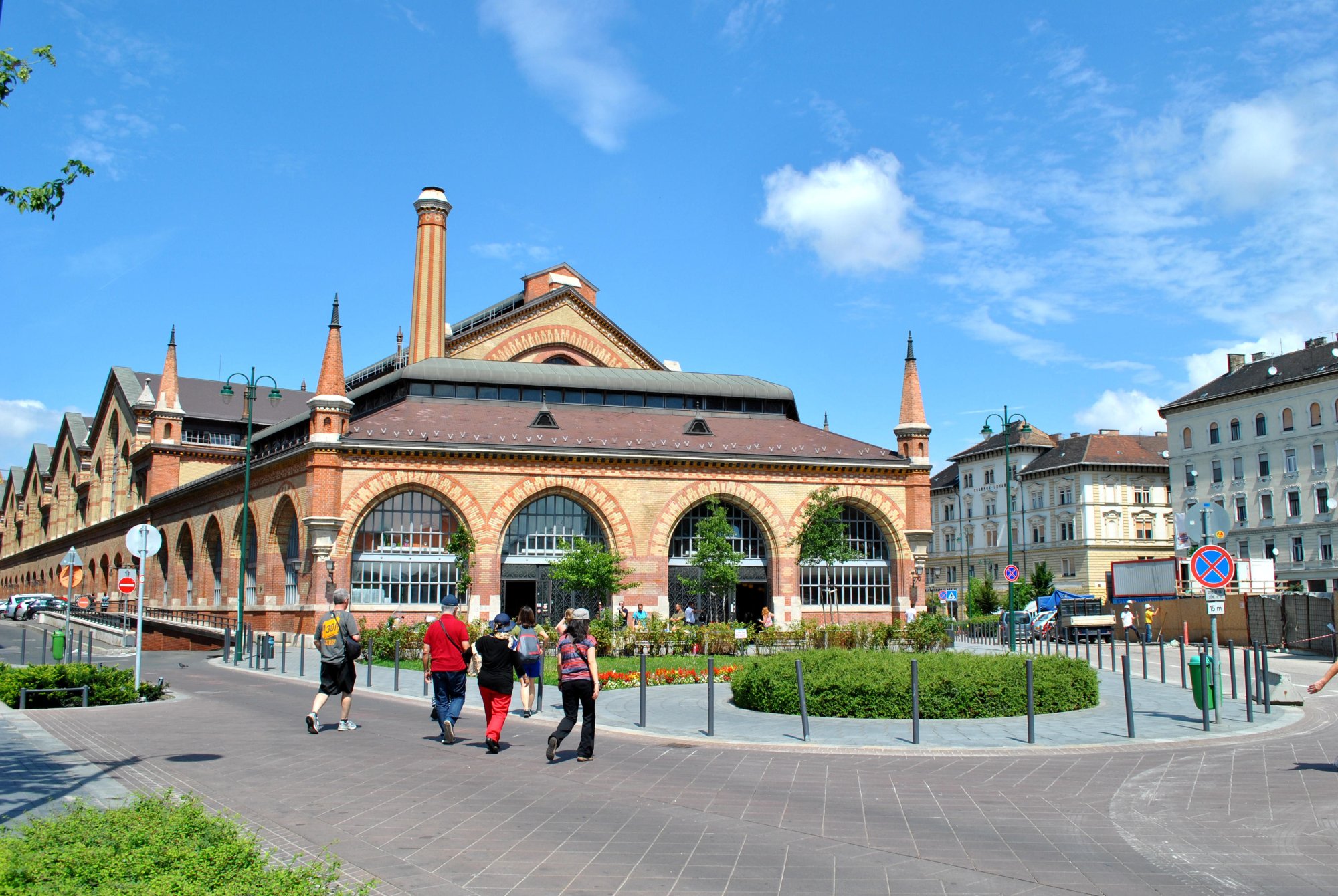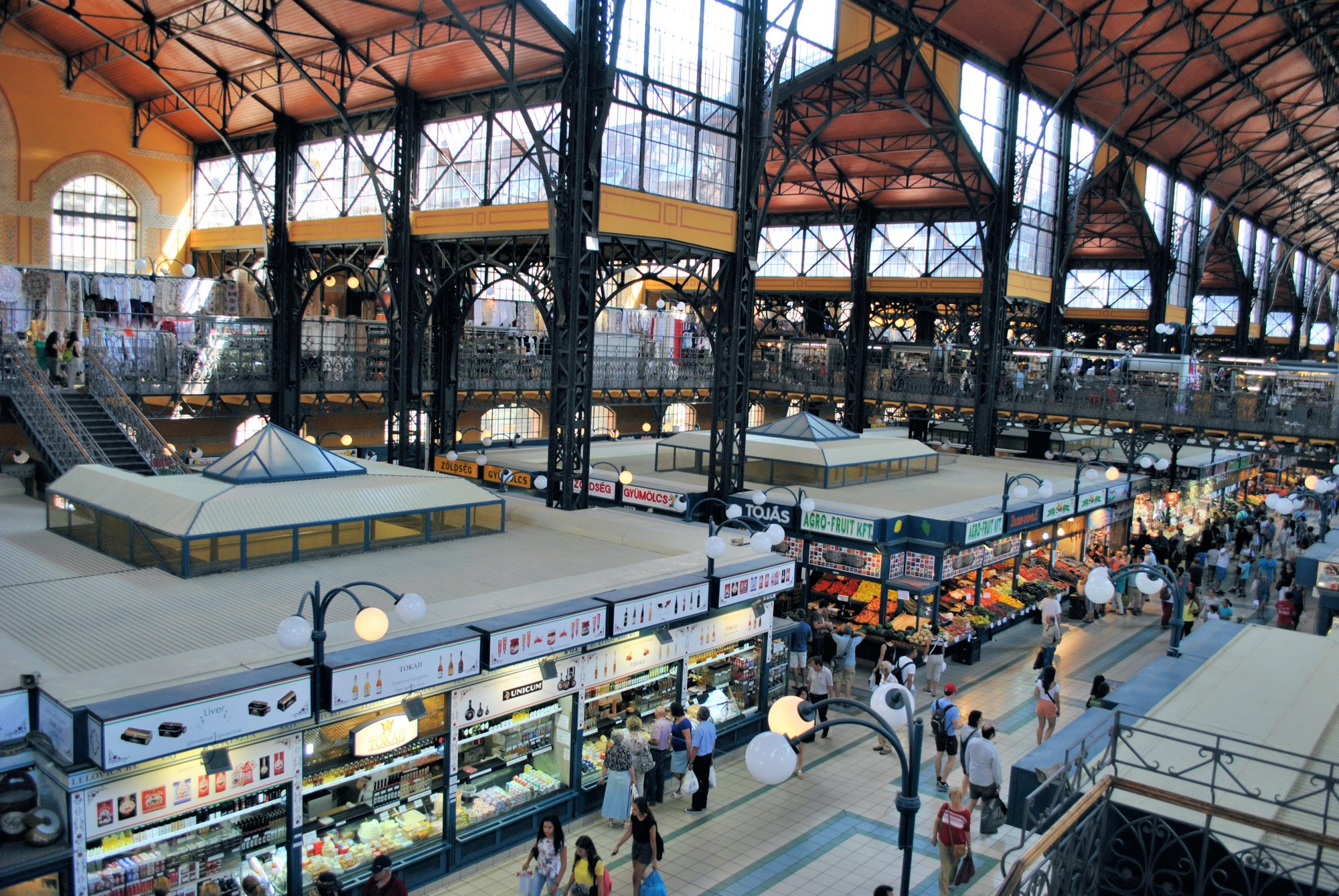 It was it in time for lunch when our tour group arrived in Budapest. To start our day in this beautiful city, we headed straight to the Great Market Hall to get some Hungarian Forint which is the official currency of Hungary.
The market is equipped with cash machines and money changers for tourist who are traveling with euros. Hungary is one of the Schengen zone countries however they're not part of Euro zone that's why they have a different currency.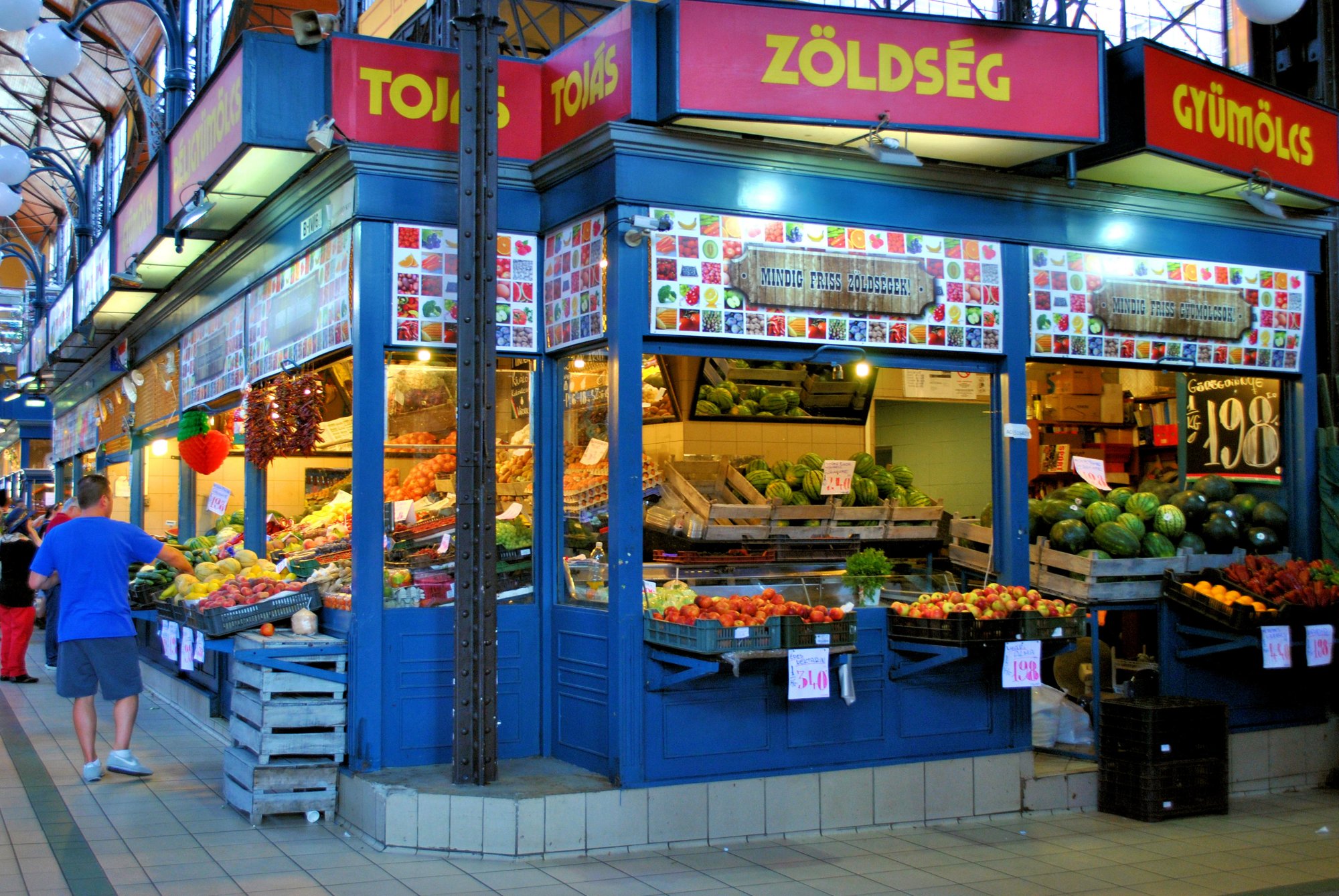 Right after we got our Hungarian Forint we immediately surveyed the place to see what we can get for ourselves. I loved how clean and organized the market was. Every item and food ingredient I saw were good quality and fresh local produce. Surely foodies will enjoy shopping from this market.
This is definitely a one stop place where you can buy anything like ingredients for cooking, souvenirs and whatnot. At the basement you can find the butcher shops and fish market. The ground floor houses various stalls of fruits, vegetables, wines, spirits, pastries, candies, spices, meats and cheese.
You can also find few shops that sells locally made items which are good for souvenirs. I even spotted a novelty shops that has a creepy display of dolls and Halloween costumes.
Moving on, it's time to feed our hungry tummies so we headed to the second floor where all the restaurants are located. There are many restaurants to choose from however I want nothing but authentic Hungarian dishes.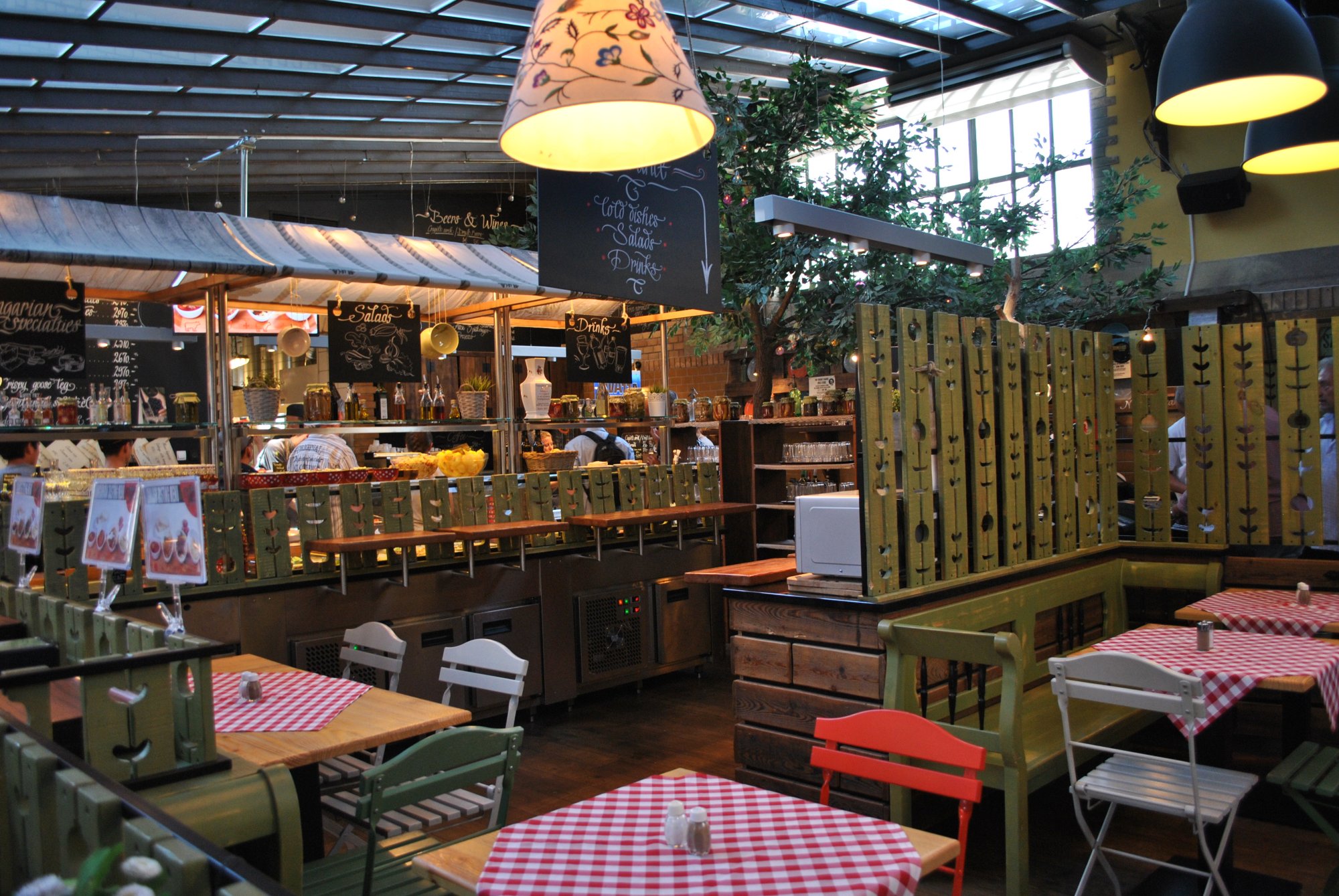 We found this Hungarian restaurant (I'm sorry I can't remember the name) just right next to the escalators. The restaurant has a beautiful shabby chic ambiance with a band playing local music to entertain the diners.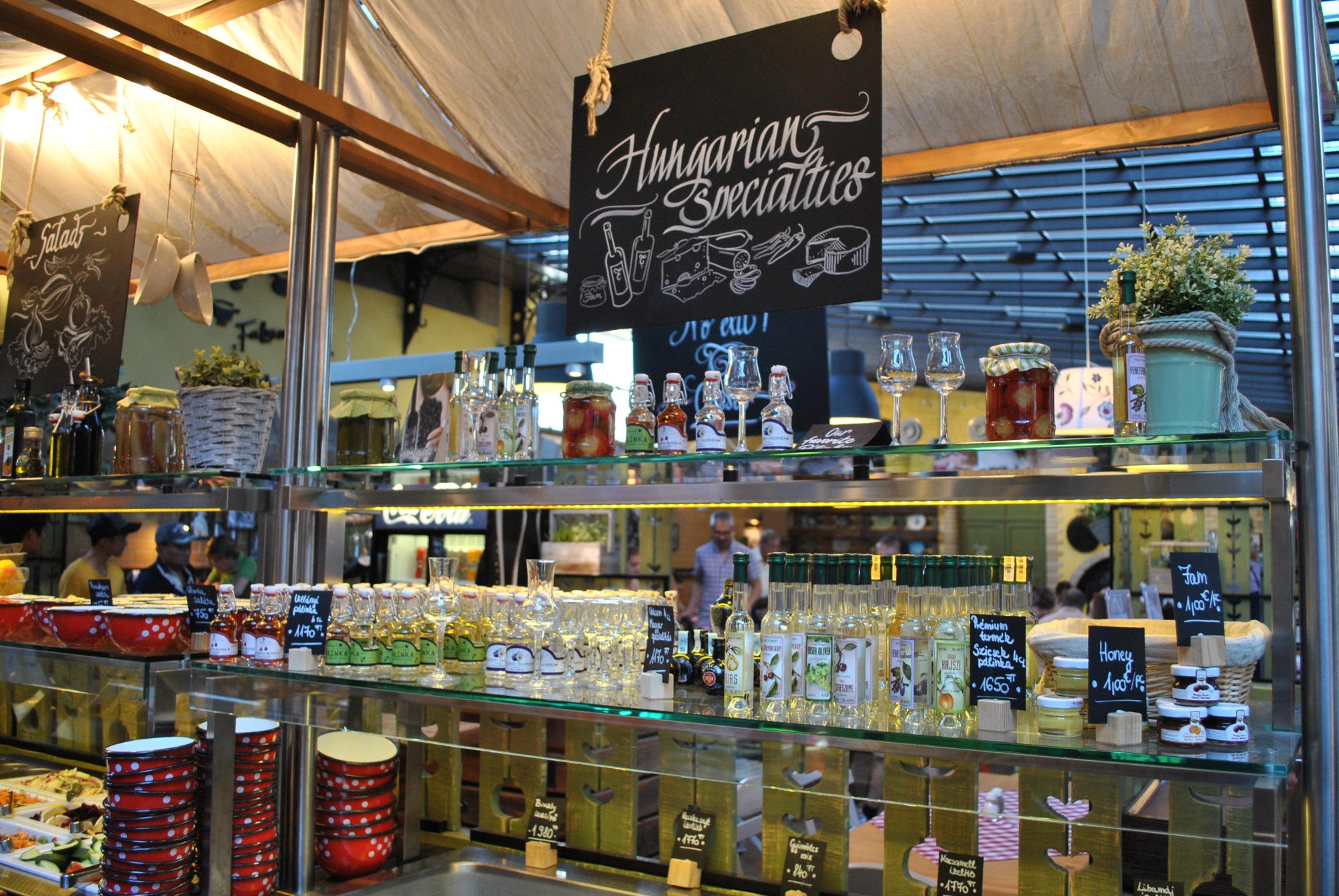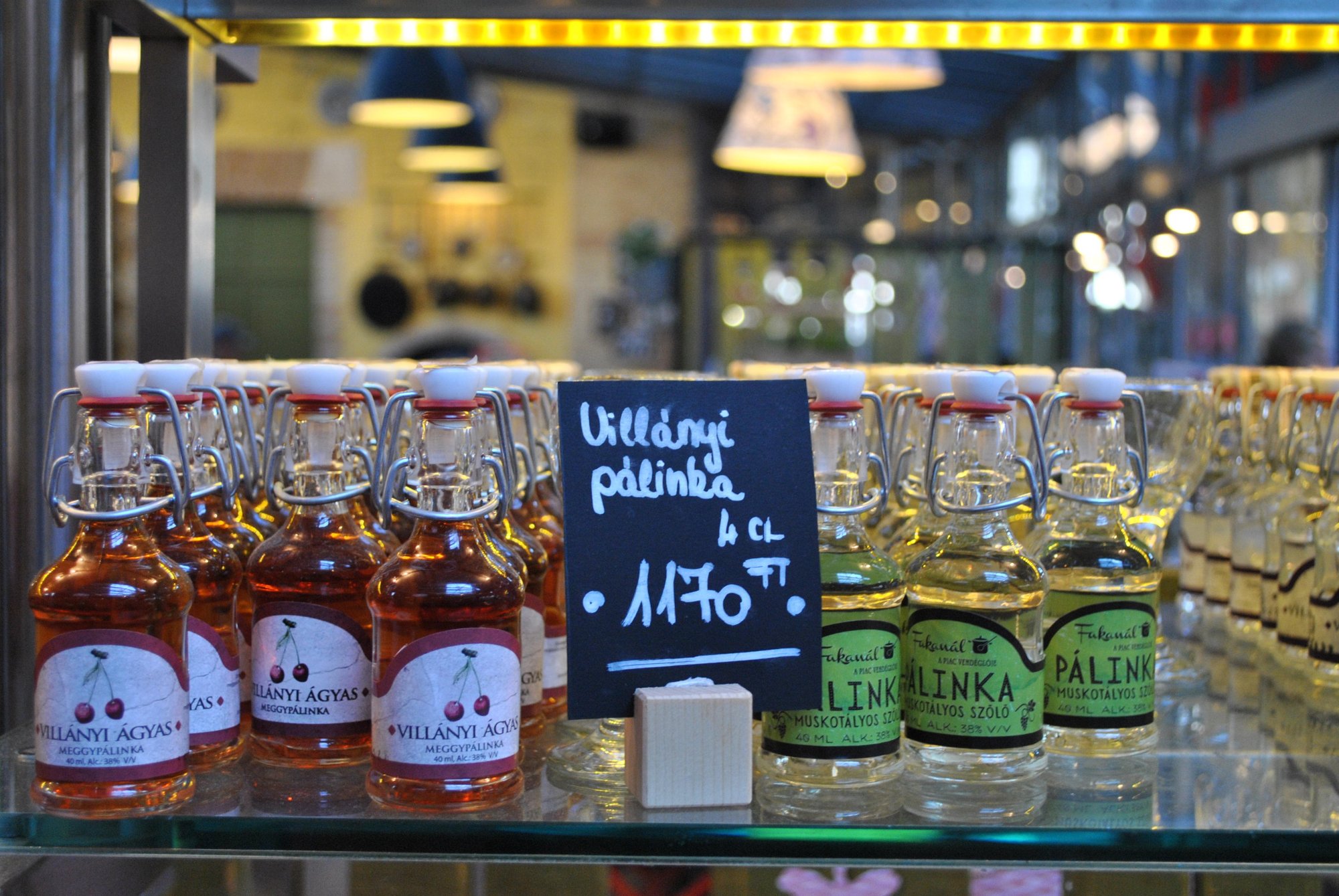 I don't know how it's called but the setup was like in a food court that has different stations wherein you can pick the items you like then pay at the end of the counter.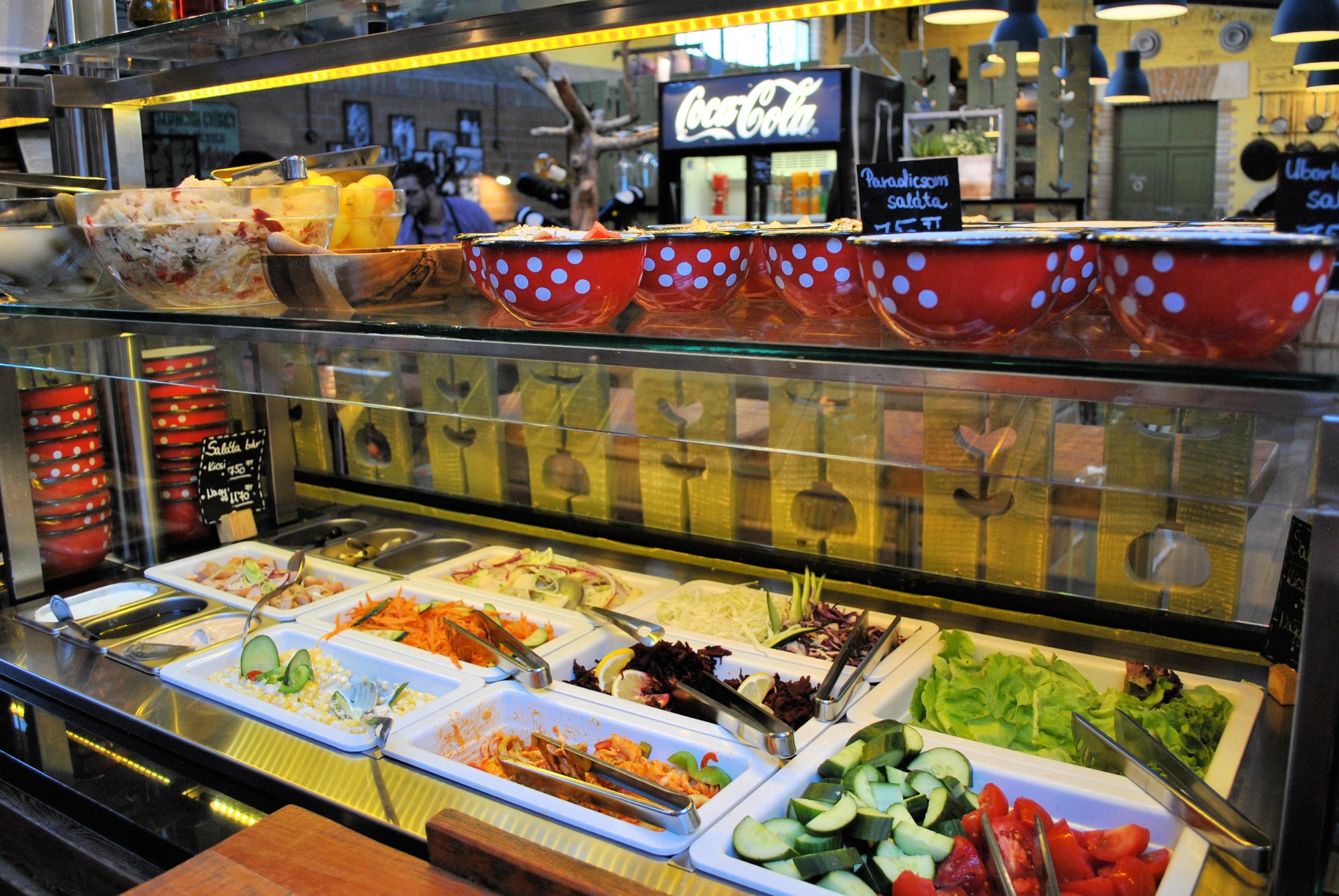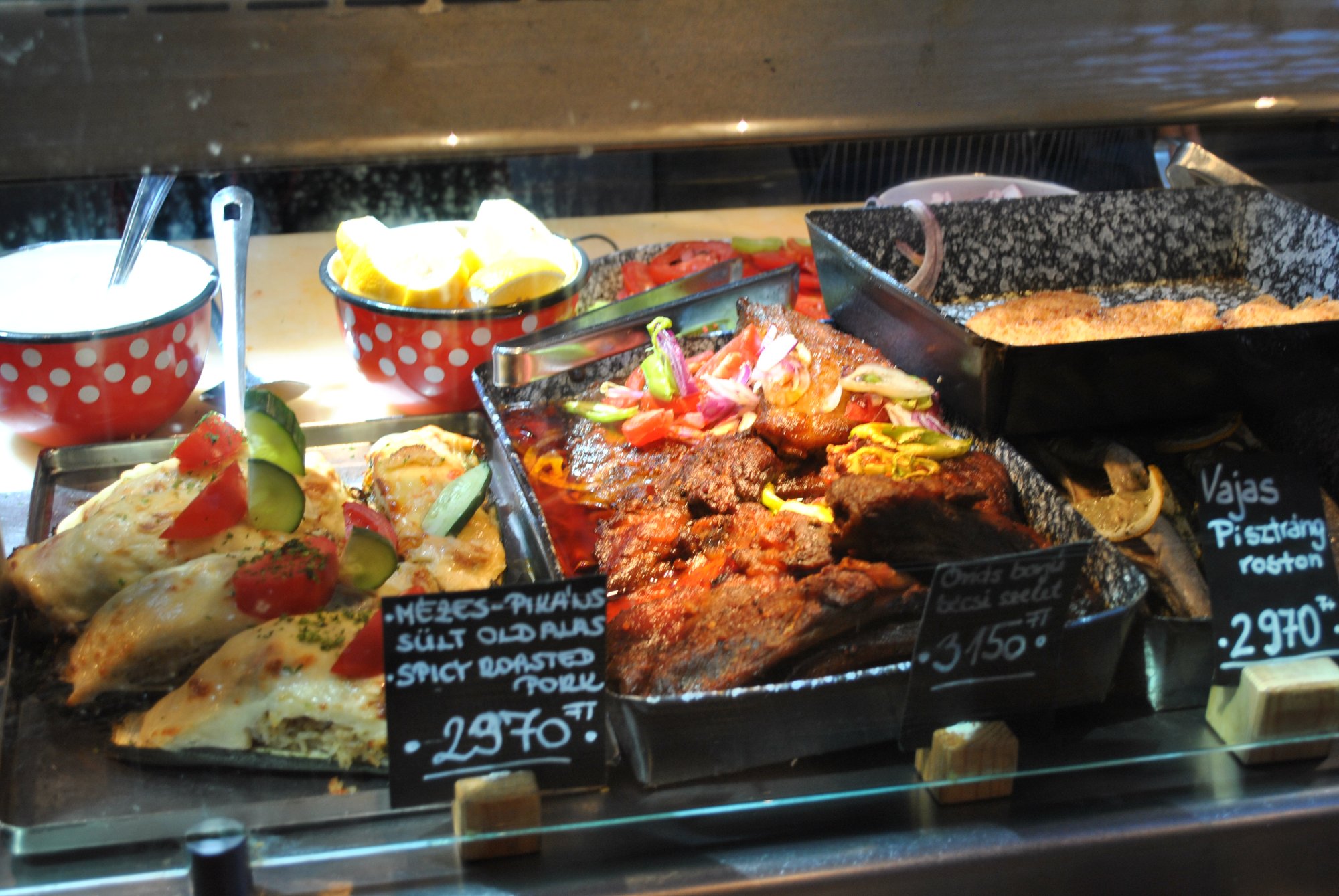 They offer a variety of Hungarian specialties such as spirits and pickles which are a must-try. However it was too early for us to have some alcoholic drinks so we opted for the Hungarian goulash because it is number one in our foodie-list to try.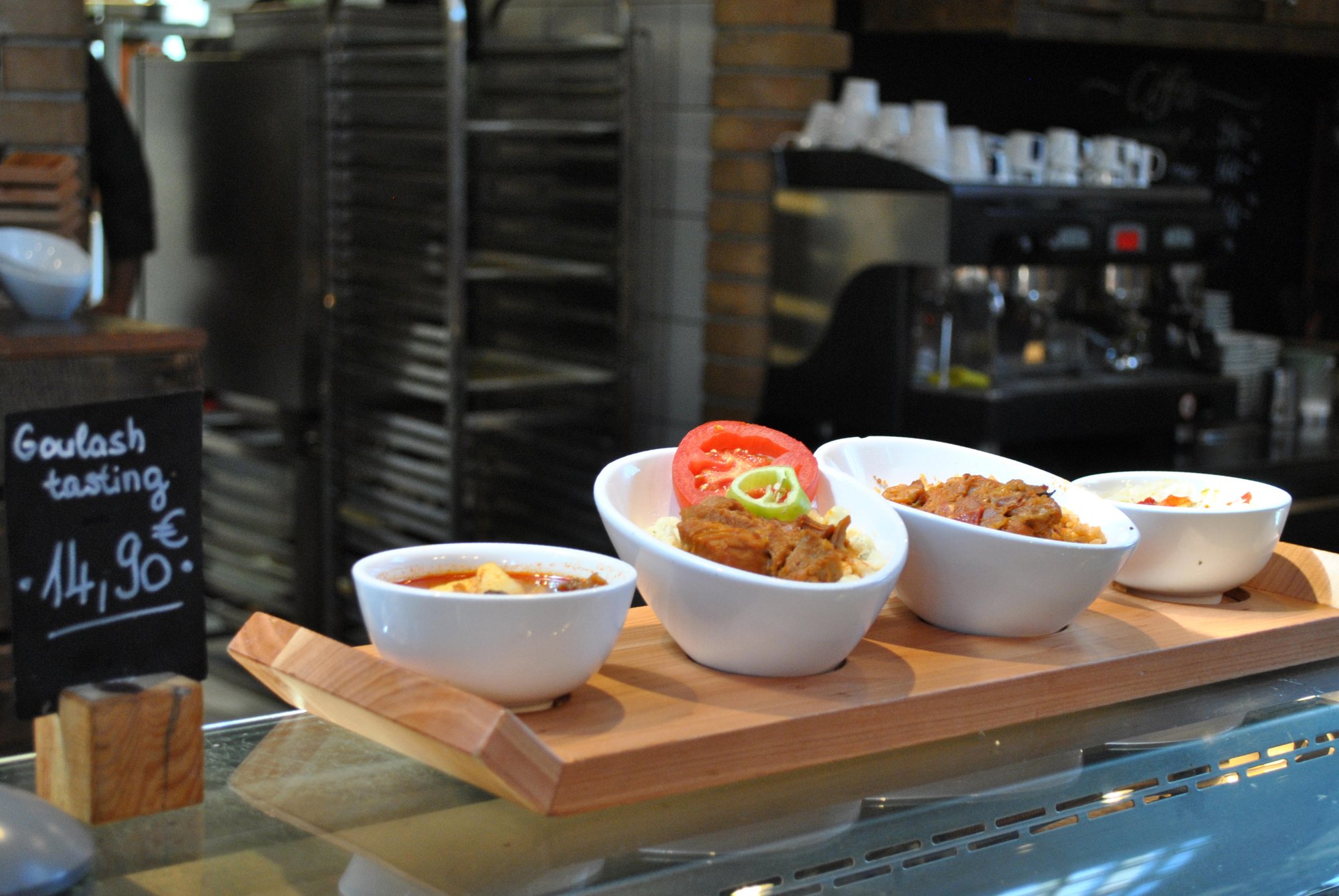 Actually everything looked delicious but having a serving of each was too much for us. Good thing they offered tasting sets which is a combination of dishes with small portions in each plate. The concept is having to try everything without overfeeding yourself which I truly appreciated.
We ordered the Hungarian set and the Goulash tasting set. Each set has soup, salad/pickles and assorted main dishes. I can't describe some of the ingredients used in the dishes since it was my first time to taste it. Anyway, the first picture above is a stuffed pepper with minced meat, spices and tomato sauce. The others were also Goulash  dish presented in different ways together with carbohydrates to go with it.
Goulash is a traditional Hungarian dish. It is a meat or vegetable stew seasoned with paprika and other spices. In the Philippines, I can compare it with 'caldereta' which similar in taste. Perhaps the only difference is the way it was cooked and the preparation. It is actually delicious, the meat was very tender and well seasoned. If you love stew then there's no reason for you not to love Goulash.
Some Hungarian pastries for desserts. 
Finally, a slice of Hungarian pastry or strudel completes our gastronomic adventure during our first day in Budapest.
How about you? Have you tried any Hungarian dishes before?  Do you know of any other Hungarian dish that you want us to try? Please comment down below and let's talk.